During the 2000s and into the mid-2010s, Spain was a force to be reckoned with. They've had many legendary players represent them on the world's stage with many of their golden generation entering the latter part of their careers. However, at their peak, they were solid from the front to back, which earned them several major championships including winning the World Cup in 2010, their second since 1950. We look back at some of our favorite Spain kits for this week's Throwback Thursday. Remember to use the code THETHIRDKIT10 at checkout to save 10% off at Classic Football Shirts.
SMALL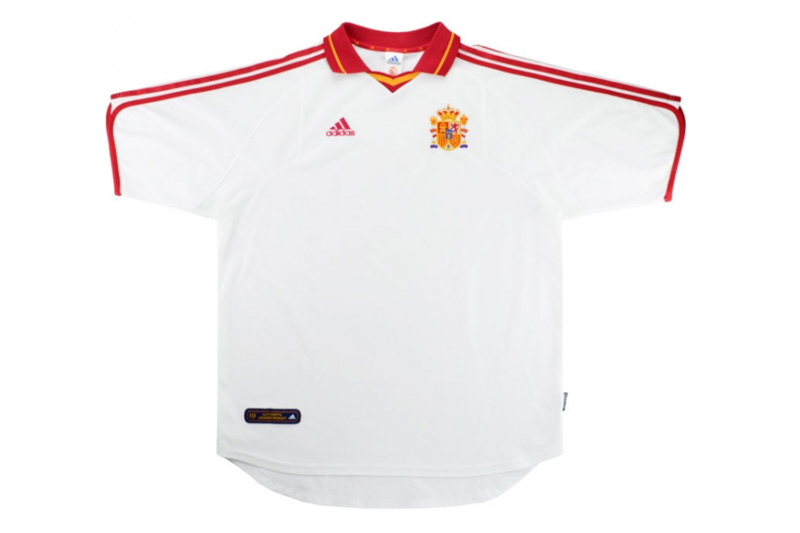 Prior to the 2002 World Cup, La Furia Roja suited up in this Third kit in the country's classic colors. Among the players on that squad was the legend Raul who helped lead Spain to being ranked 3rd in the world that year. However, Spain ended up losing in the quarterfinals that year to hosts South Korea in penalties. For a chance to own this rare kit, click here.
MEDIUM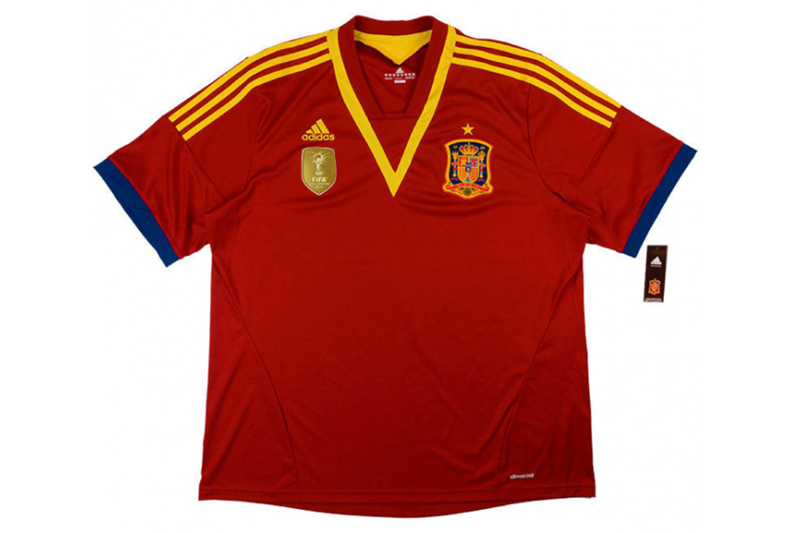 Names like David Villa, Fernando Torres, and others come to mind when seeing this iconic kit worn by Spain in the 2013 Confederations Cup. Although Spain made it to the finals, they were unable to defeat hosts Brazil after losing 3-0. The kit combines a trio of colors with the blue accents really making it pop. The v shape design also made this kit truly unique. Add it to your collection by clicking here.
LARGE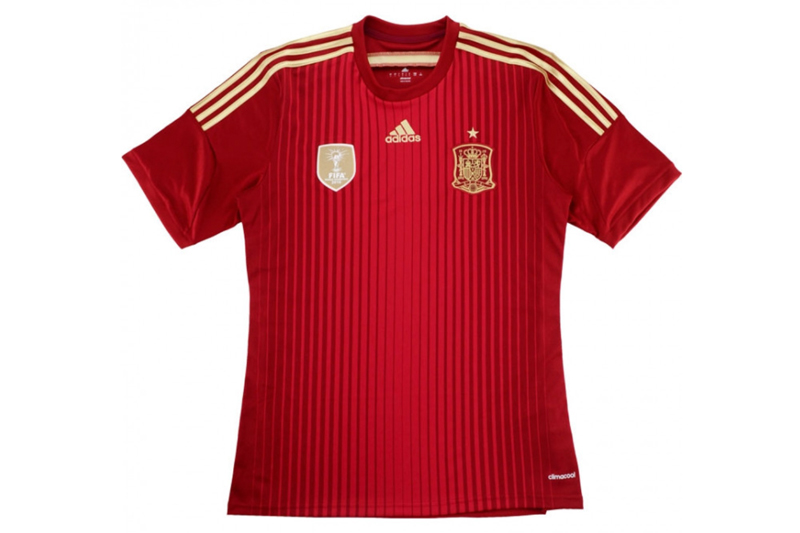 Although Spain was able to capture the World Cup in 2010, they had a less than stellar performance in 2014 with La Roja failing to make it out of the Group Stage. Nevertheless, the kit's design is one of Spain's best in recent times with a red and gold color scheme, World Champions patch and stripes going down the front. It is now available here.
X-LARGE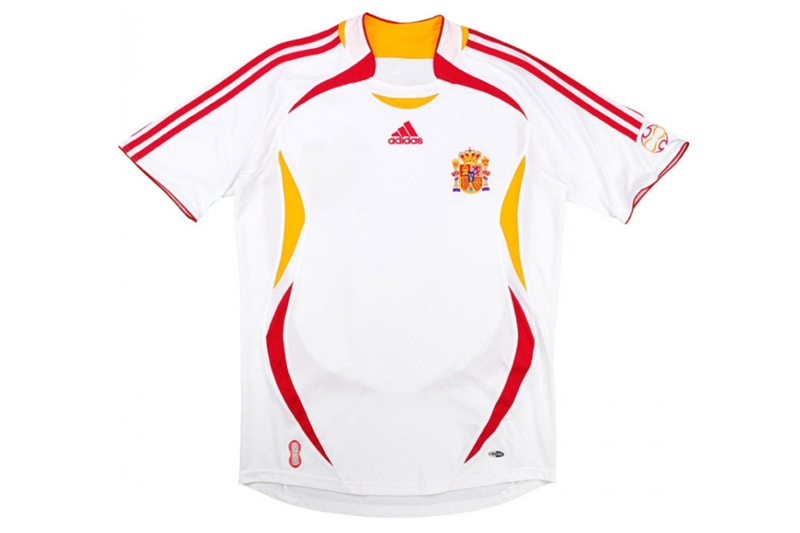 The 2006 World Cup was known for some unforgettable moments and producing some of the most desired kits. Following in the classic Adidas template seen throughout the tournament, this Away kit is a work of art with the iconic design with red and yellow accents. Despite winning all 3 of their group stage matches, Spain would later lose to France who ended up being a finalist. A must-have for any Spain fan, own it today by clicking here.
XX-LARGE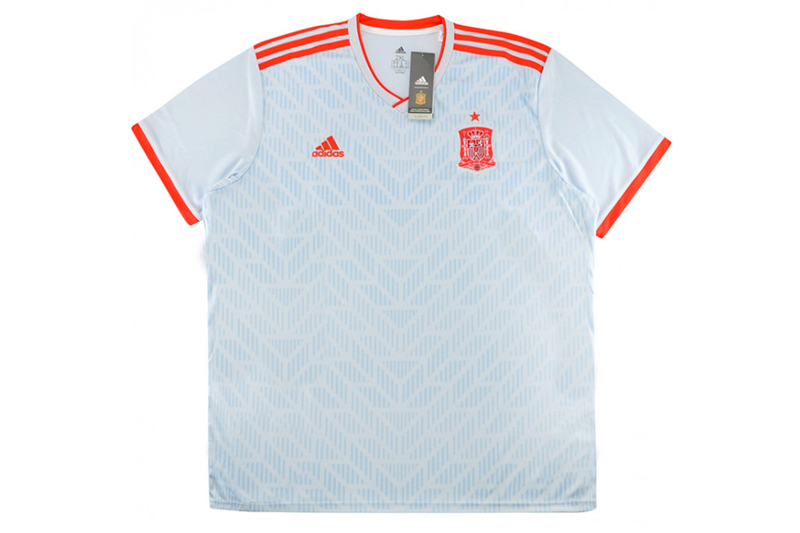 The 2018 World Cup feels like forever ago, but what a tournament it was with hosts Russia being one of the dark horses and eventually upsetting Spain in penalties. What we love about this kit is how it strays from the simple designs we're so used to seeing with Spain and incorporates a light blue base and a v-shape like pattern reminiscent of other classic adidas kits. Fans of the kit can get it here.