If you're talking about some of the giants of international football, then Germany has to be mentioned. Besides producing some of the best talent in the world, the German National Team is a squad no one looks forward to facing despite their fluctuating ranking which sees them outside of the top 10 currently. It was only six years ago that they were celebrating their World Cup title and look to bounce back in next year's Euros. Beyond their performance on the pitch, they've had some extremely memorable kits. Here are five kits you can get under $65, remember to use our 10% off code THETHIRDKIT10 when you're checking out at Classic Football Shirts.
SMALL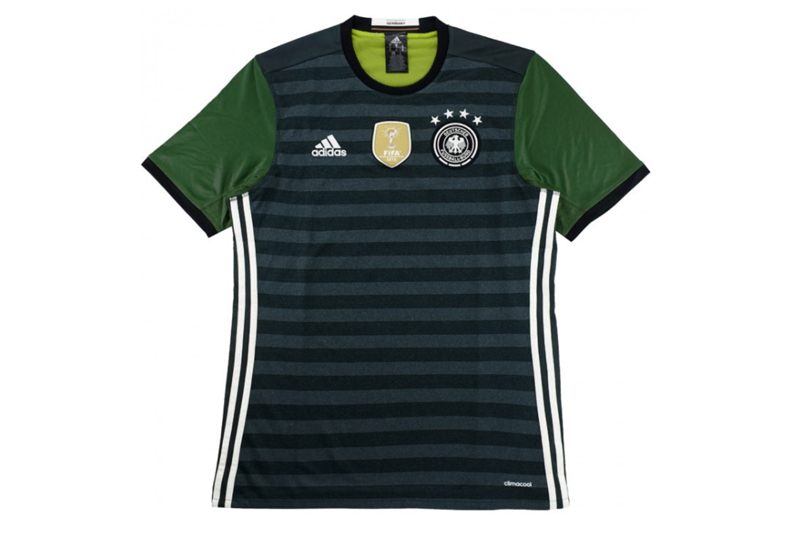 Not quite the vintage gem you might be looking for, but the 2015/16 Germany Away kit was special in its own regard. It sported a unique main design with black and grey stripes, green sleeves and it was reversible so you could technically wear it the other way. It was worn by Germany in Euro 2016 where they were knocked out by France in the semis. Despite their struggles in this kit, it was a breath of fresh air during its release. Get it here.
MEDIUM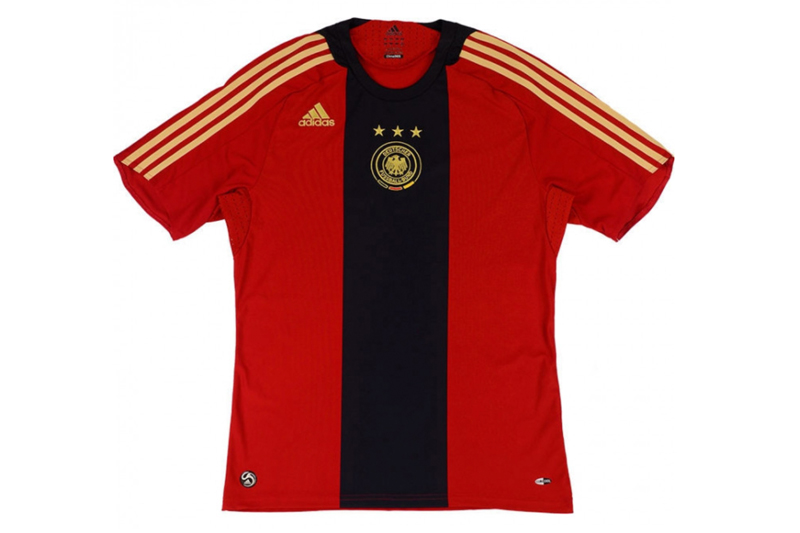 Now for a more nostalgic kit, Germany 2008/09 Away kit worn during Euro 2008. The striking red Away kit also featured a solid black bar down the front and gold trim along the shoulders. Who could forget this squad made up of the likes of Ballack, Podolski, Gomez and more. Fans of this kit can grab it here.
LARGE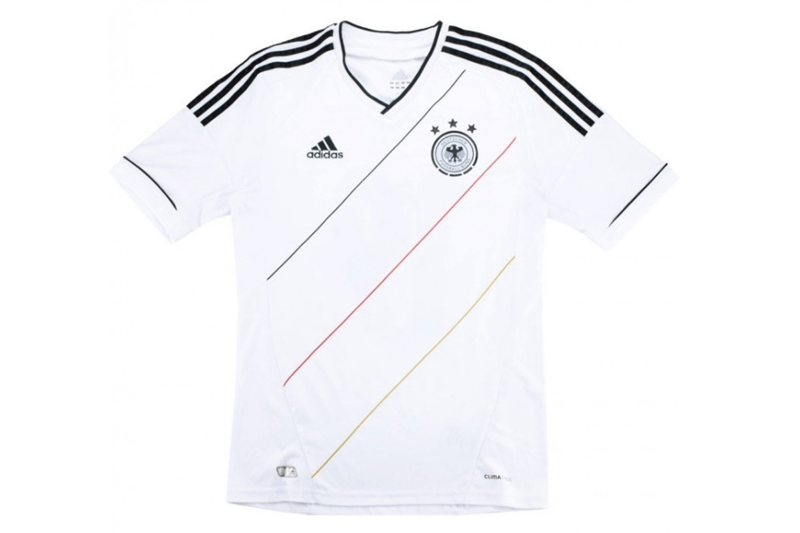 Yet another kit worn at the Euros, Germany's 2012/13 Home kit was relatively simple but appealed to fans. The country's colors of black, red, and yellow appeared as diagonal stripes across the front of the shirt and fit the design of the shirt perfectly. While they were knocked out of the semi-finals once again, many German fans should have fond memories of this particular kit. Add it to your collection by picking it up here.
X-LARGE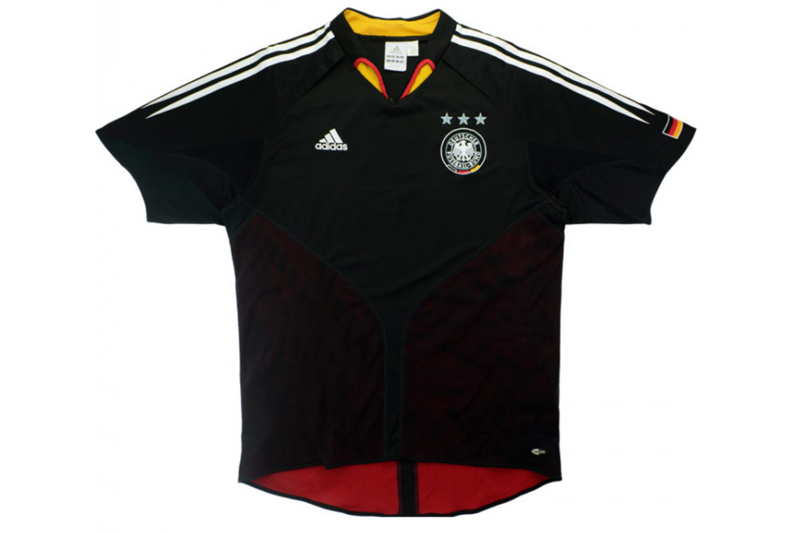 Prior to the 2006 World Cup in Germany, the host nation wore this beautiful Away kit during their friendlies. Worn from 2004 to 2006, the Away shirt came in Black with the team's colors along the collar and the nation's flag on the sleeve. Find yourself a name set and you have something special on your hands. Scoop it up today by clicking here.
XX-LARGE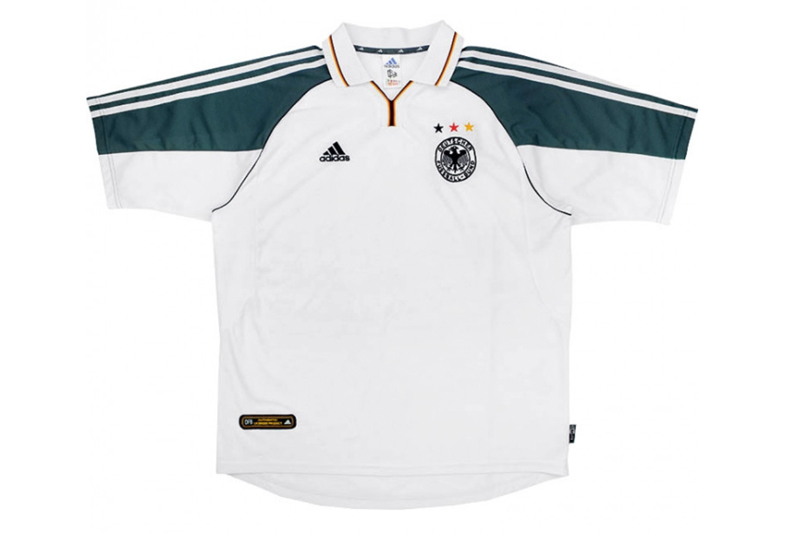 Looking back a little further, Germany suited up for Euro 2000 wearing this spectacular Home shirt but failed to really make any sort of impression during the tournament. You'll notice the classic yellow, black and red throughout including on the trim of the collar as well as green on the sleeves. If you have to have this kit, you'll want to act fast and purchase it here.