We round out the week with a handful of new kits continuing with our coverage of Dia de los Muertos Third shirts from Liga MX as well as the release of the divisive Human Race collection from adidas which sees Pharrel Williams re-imagine iconic kits.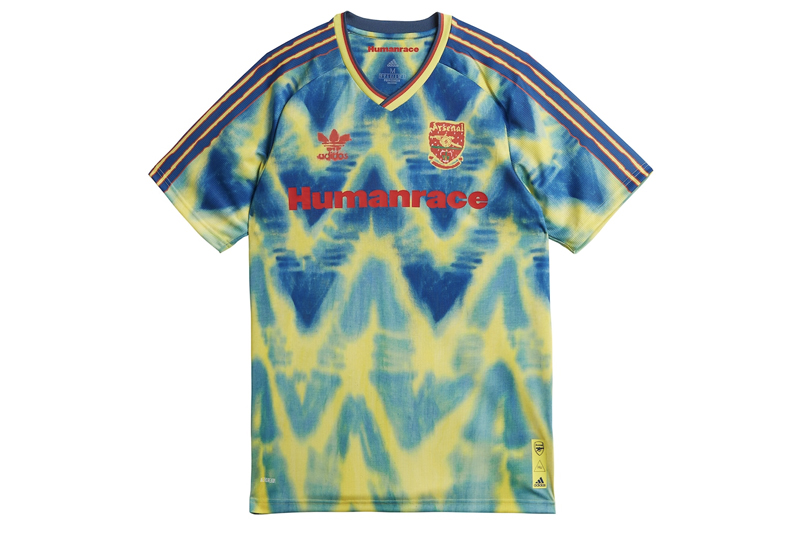 First up from Pharrel William's latest collaboration with adidas is his take on the classic "Bruised Banana" kit. While many will see the original as perfect in its own right, one of Arsenal's most famous shirts is transformed with a washed-out look and Humanrace replacing the sponsor. While the shirt has been met with mixed reviews, it has been selling out on various sites but you can still find it here.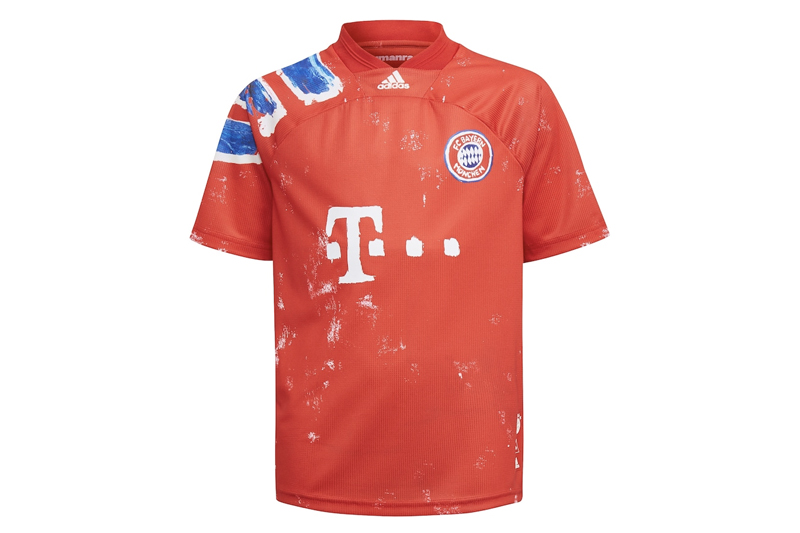 Probably one of the more acceptable designs among traditional kit collectors, Bayern Munich's 1992/93 Home shirt is given the hand-drawn treatment. The club's current sponsor remains on the shirt along with the classic three stripes on the shoulder. On the rear of the shirt, you'll find Humanrace printed towards the bottom of the shirt. Fans of this kit can find it available now by clicking here.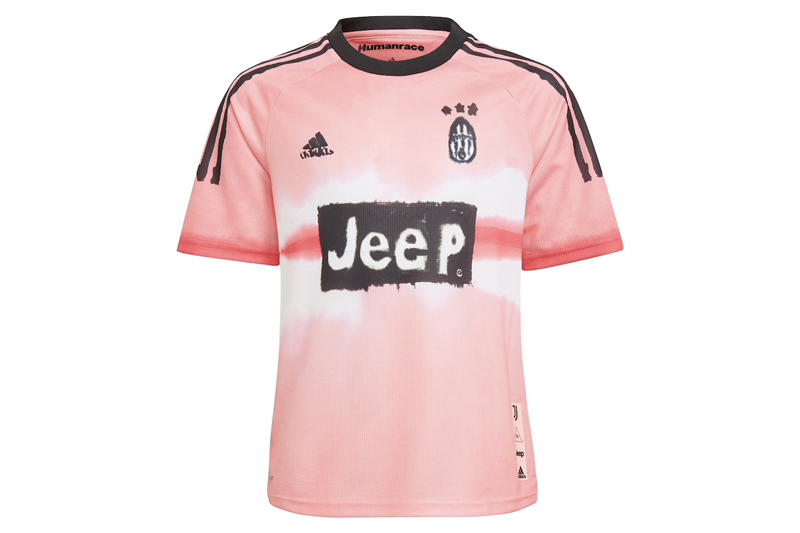 Juventus' highly coveted pink Away kit from the 2014/15 catches the eye of Pharrel for his Humanrace collection. It features that same hand-drawn design you see throughout the collection and Humanrace also printed on the back. It has already sold out on a few other sites so you'll have to act fast if you want to add it to your collection. Click here to purchase.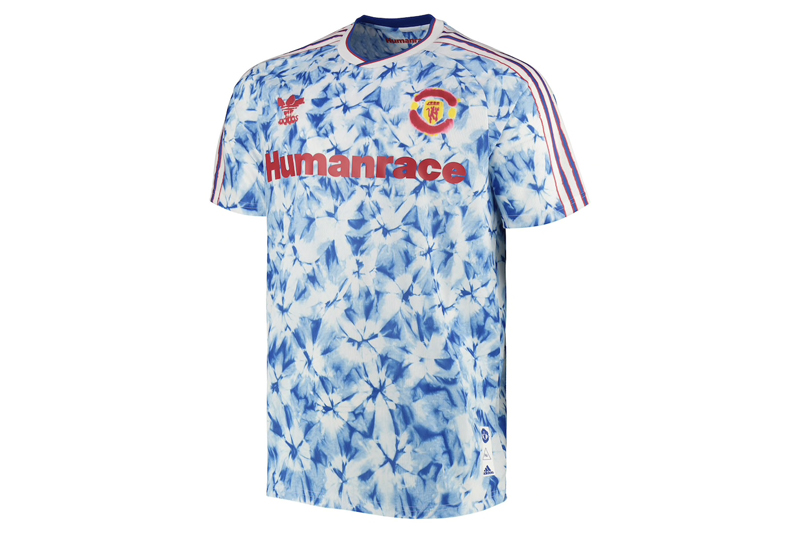 If there is anything Manchester United fans value, it's tradition. We can't imagine them being too happy about this design as it reworks the classic 1990/92 Away kit. The iconic pattern follows the same effect as the Arsenal kit seen earlier along with Humanrace replacing the sponsor. While it won't be super popular among loyal United fans, it is still expected to sell out in the next few weeks. Get it while you can by going here.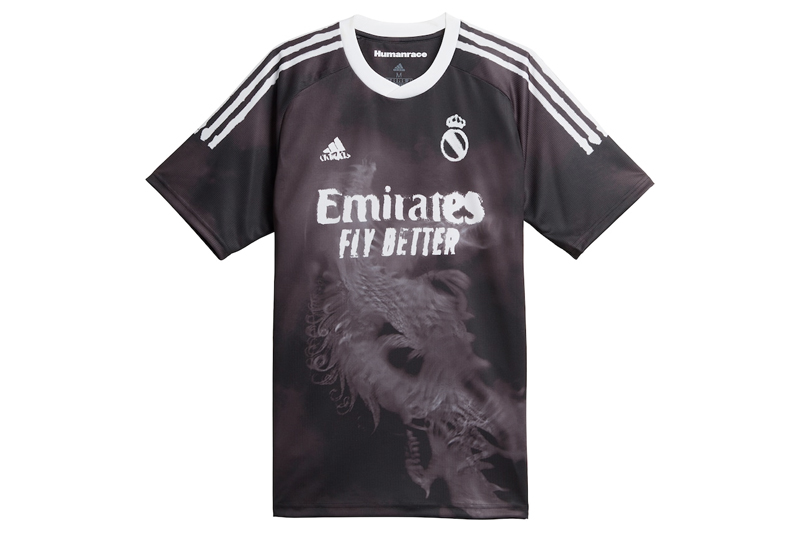 The last of the Human Race collection is one Real Madrid fans won't forget. Their icon kit designed by Yohji Yamamoto is re-interpreted continuing with the hand-drawn theme. The hard to find black and white kit also sports Humanrace on the back of the shirt. This gets Real Madrid one step closer to the rare kit, but not just quite. If you are feeling this version, you can buy it here.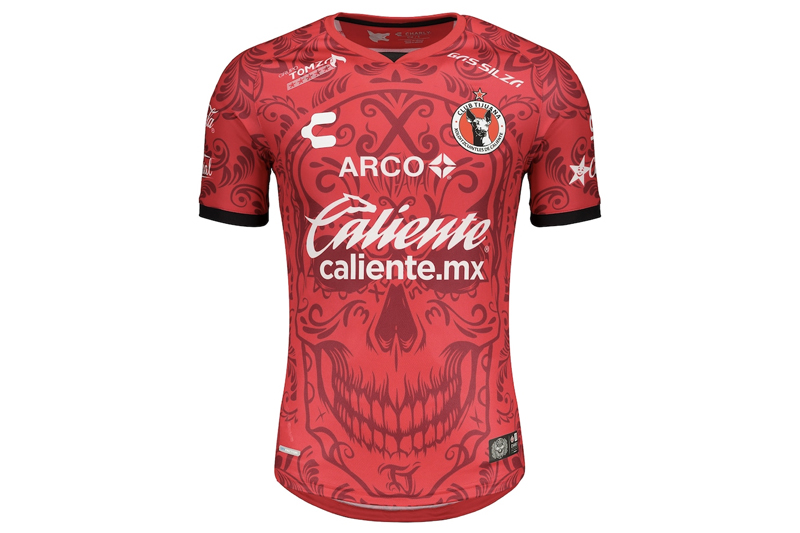 Continuing with our Dia de los Muertos inspired kit coverage, Club Tijuana fully embrace the theme. This Third shirt comes in red with an ornate pattern that is synonymous with this month's holiday. You'll find a number of sponsors in white to accompany black accents. Purchase it today by clicking here.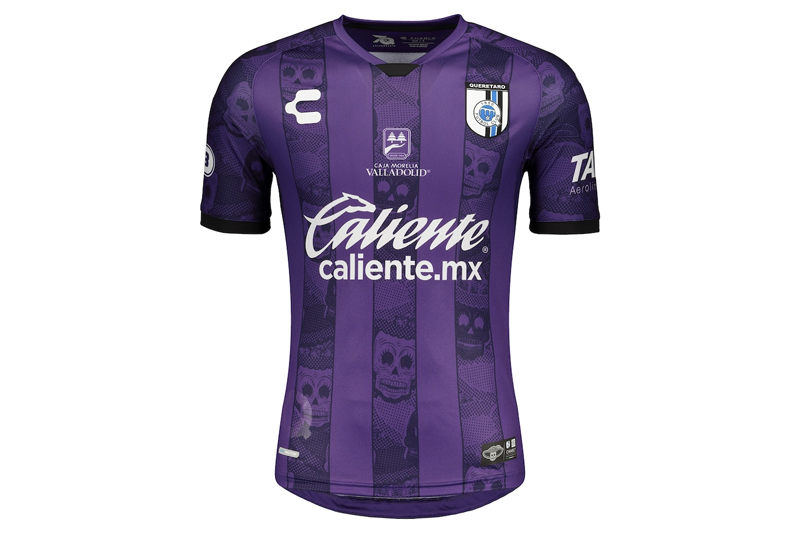 Queretaro goes for a more subtle approach to Dia de los Muertos and their purple Third shirt. Skull graphics can be found throughout including on the stripes pictured on the front and back. This might be our favorite of the bunch with minimal sponsors and a brilliant combination of white, purple and black. Add it to your collection by clicking here.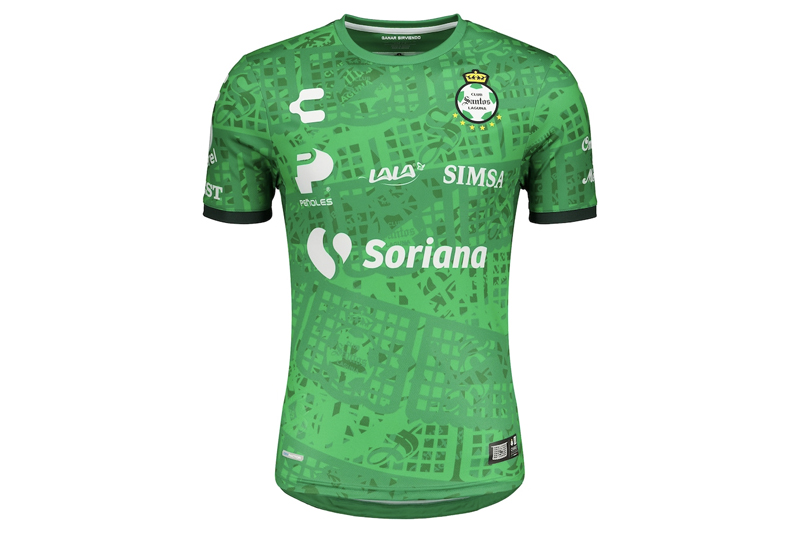 Santos rounds out today's recap with their own take on the festive holiday. Inspired by Papel Picado or peckered paper, you'll find this Mexican folk art commonly during Dia de los Muerto and the pattern of Santos' Third shirt. It comes in green with white on the sponsors and black trim on the sleeves. Find your size available here.