As the season comes to a close with clubs being crowned champions and highly-anticipated tournament finals just around the corner, we see a handful of new kit releases. These shirts span Europe from some of the biggest teams in the world.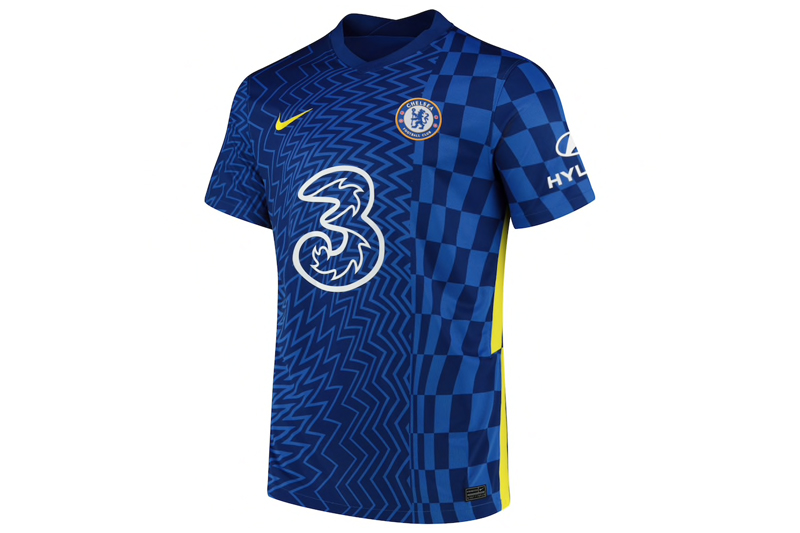 After years of subtle designs, Nike seems to be going more and more experimental with their Chelsea kits including this Home shirt. You'll find a mixture of patterns including a zig-zig and checkerboard design. Nike's signature side stripe makes an appearance again in yellow, which matches their logo. Chelsea fans can add this kit to their collection by purchasing it here.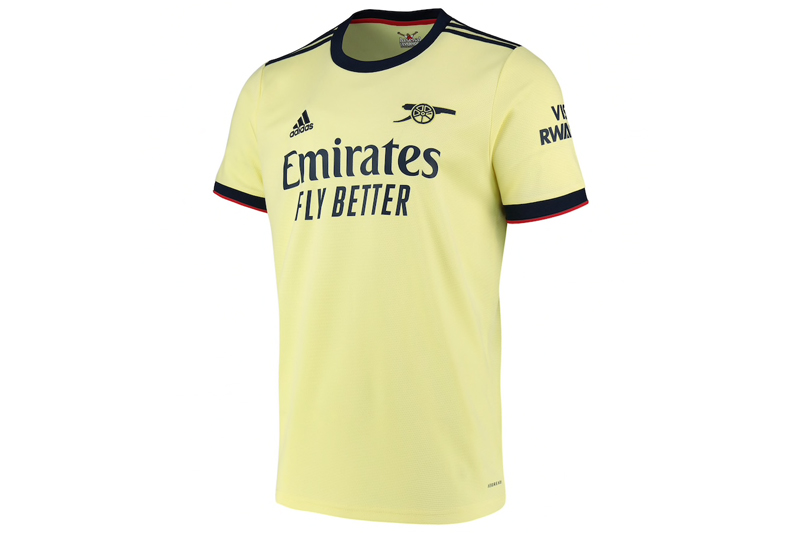 For next season's Away shirt, Arsenal pays homage to the page with this yellow kit. Outside of the distinct color choice, you'll notice a few key details including navy trim on the sleeves and collar, red accents, and the famous Cannon logo. We have a feeling this will certainly be a fan favorite with its nostalgic look and feel. Pre-order yours today from Kitbag.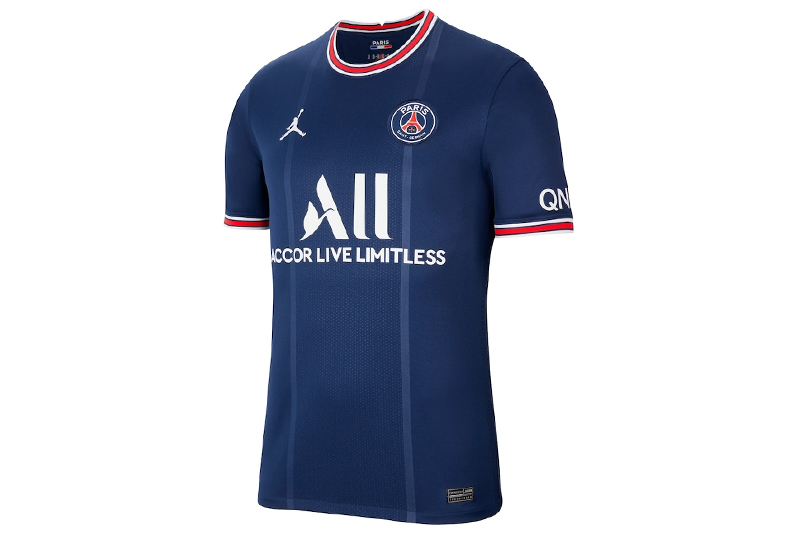 Jordan Brand's partnership with PSG has had its fans divided and they certainly made their presence felt going from producing the Fourth, Third, and Away kits in the past to now the Home shirt. However, there will be no arguing with the spot-on design for this release. The classic PSG colors are featured with a simple white and red trim along the collar and sleeves. The Home shirt will be hitting stores in the not too distant future with the PSG web store already selling them.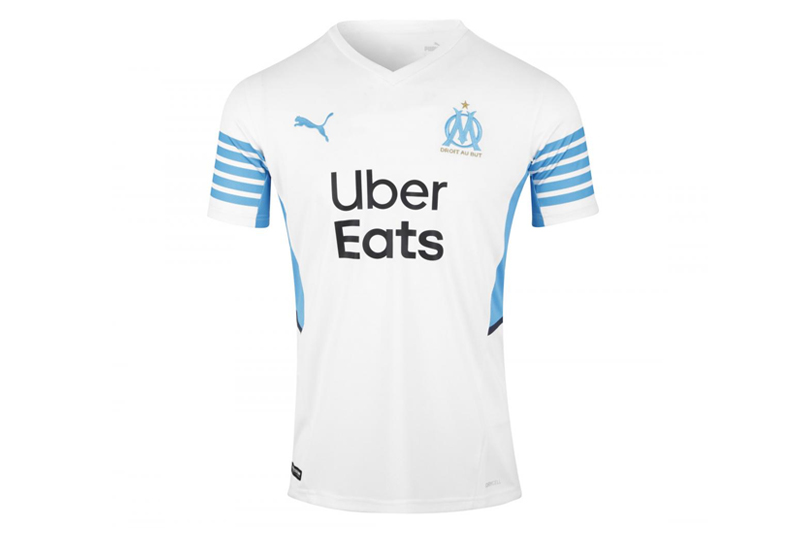 An early contender for shirt of the season, Olympique de Marseille's new Home kit is a banger. Reminiscent of kits of the past, this shirt features stripes on the sleeves as well as blue accents on theses with a black outline. It's a simple design, yet incredibly impactful and aesthetically pleasing. Now available here.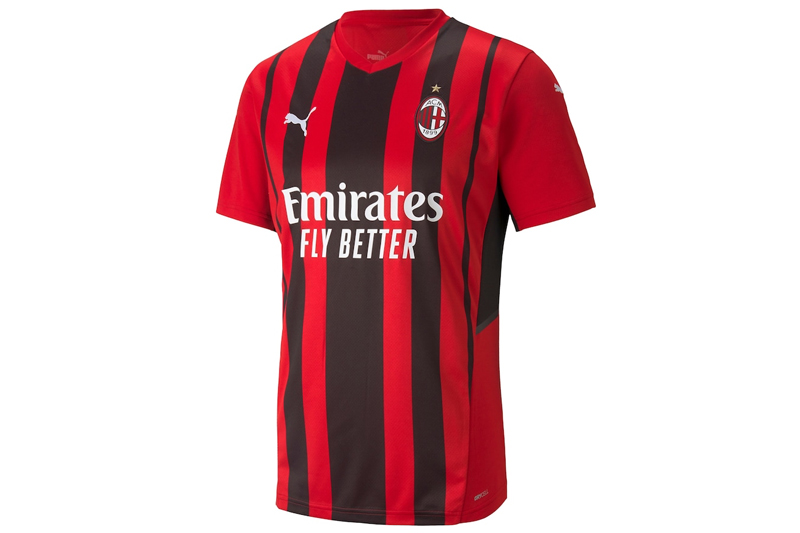 From season to season, you can expect AC Milan's Home shirt to remain relatively unchanged and that's what we find here. Black vertical stripes appear once again with a striped design that features a thicker one in the center. You'll also notice black accents on the side panels, something that appears on many of Puma's kits for next season. AC fans can get their new Home shirt by clicking here.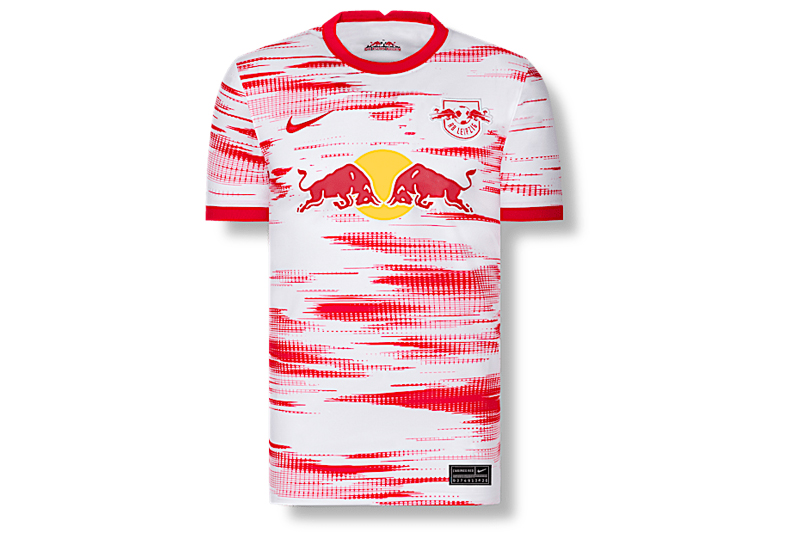 RB Leipzig and Nike's partnership has produced some of our favorite kits each season and that trend continues. The new Home shirt features a striking pattern, contrasting sleeves and collar, and the traditional red and white color scheme. The bold design will certainly make its mark on and off the pitch next season. Purchase yours today by clicking here.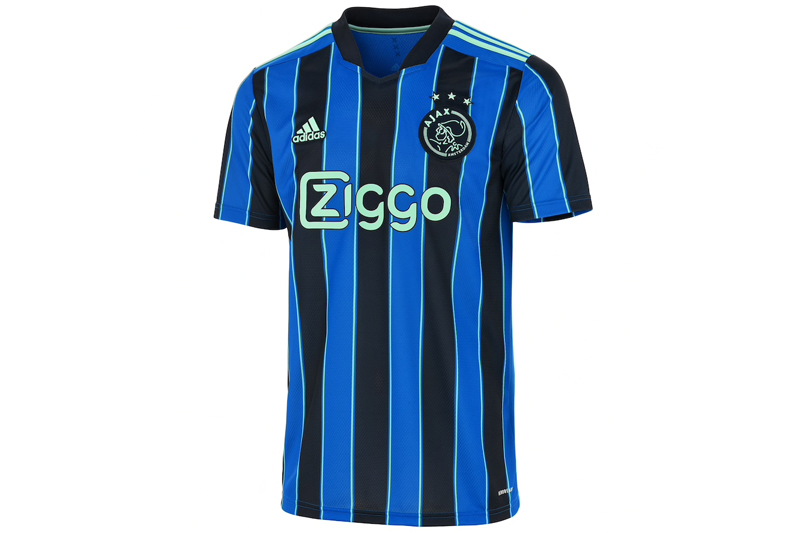 Ajax set the bar extremely early last season when they debuted their stunning Away kit and look to follow suit for 2021-22. The Away shirt mixes an interesting color palette consisting of navy, blue and mint green which are seen throughout the striped design. Mint green continues on to the shoulder stripes as well as the branding on the front of the shirt including a modified Ajax crest to match the shirt. If this kit makes the cut for you, you'll be able to own it by buying it here.