With the regular season coming to an end, new kits are being left and right. You may have noticed some of these shirts being worn on the last day of the season with a few leagues still finishing up. Find some of our favorite releases from this past week below.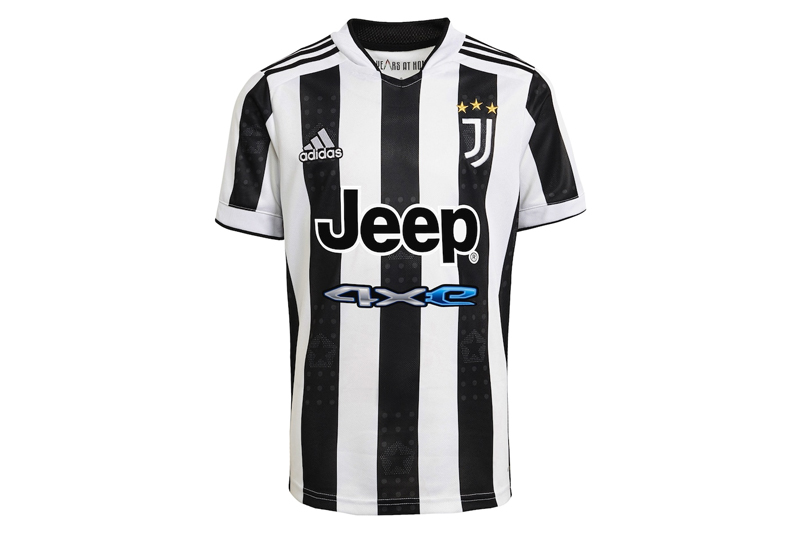 Juventus surprised fans with the release of their new Home shirt, which continues their partnership with Jeep. Among the classic black and white striped design, you'll find Jeep's 4xe logo placed front and center to help promote their line of electric vehicles. In addition, the black stripes are also overlayed with a pattern to help distinguish it from previous years. To purchase the shirt, click here.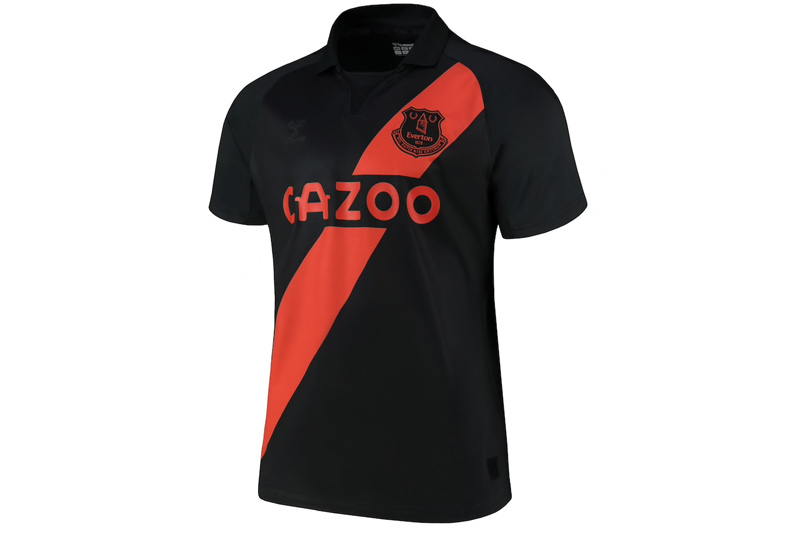 Everton looks to the past once more for inspiration for their newest kit, the 2021/22 Away shirt. Next season you'll find Everton wearing this collared shirt in black with an orange diagonal stripe and matching branding. The kit's manufacturer is blacked out, which allows for the rest of the design to really stand out. Grab it today by heading over to Kitbag.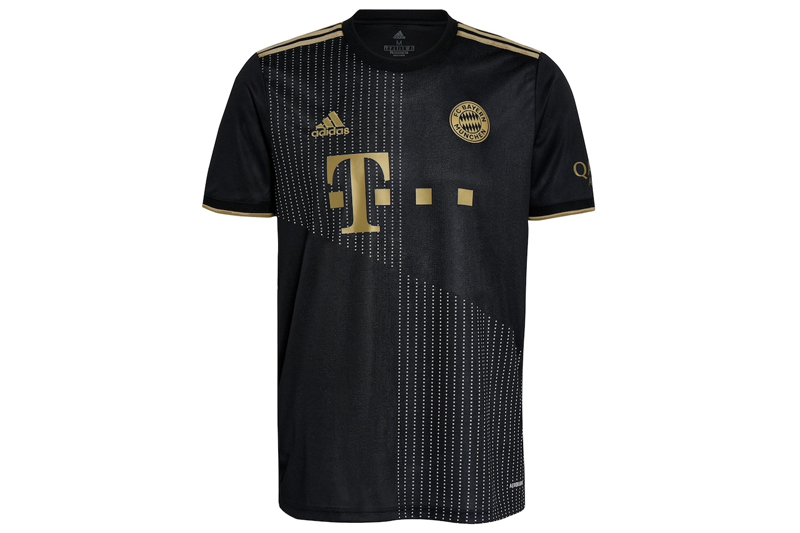 While black and gold has been all the rage, it has been done to death and has let clubs get a bit lazy with their designs. Bayern Munich is no exception with the latest iteration of an Away shirt. You'll find gold accents and trim along with a dotted pattern placed in a diagonal. We could've done without the pattern and maybe other design elements for a bit more depth. If none of this bothers you, you can add this Bayern kit to your collection by placing your order here.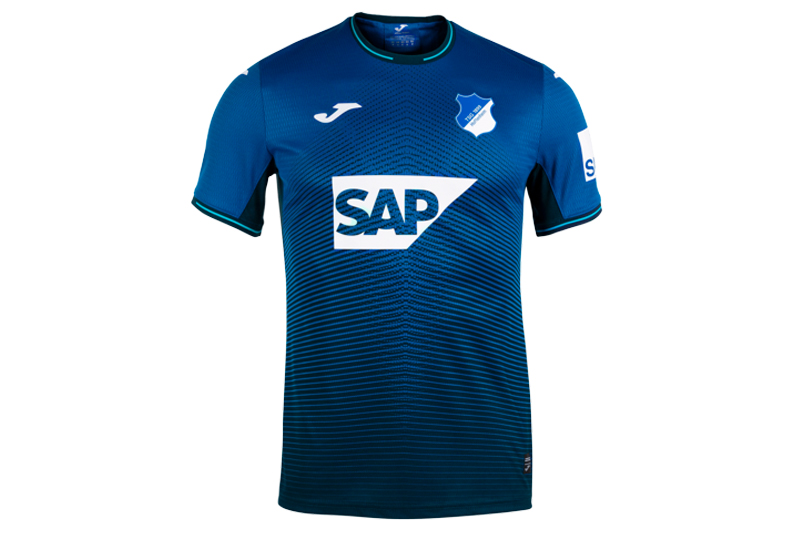 Next up from the Bundesliga is Hoffenheim's new Home shirt for the 2021/22 season. Subtle yet well balanced, you'll find a mix of blue and teal with contrasting trim along the sleeves and collar. Black lines form a pattern on the front of the shirt for a bit of flair. It adds to the design more than it takes away from it and we're excited to see this one on the pitch next season. Head over to the team's online store for a chance to purchase.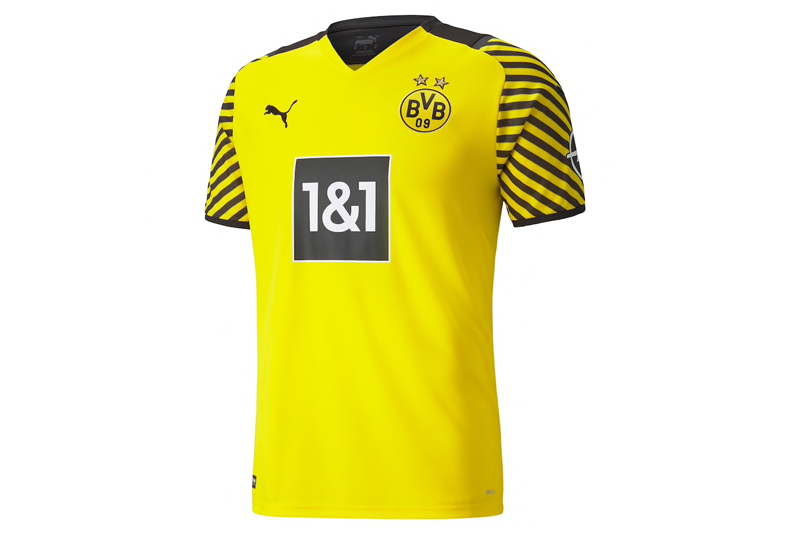 Borussia Dortmund really shook things up last season when they released their Home shirt and opt for a more classy design this time out. For 2021/21, they'll be suiting up in this kit with a black and yellow striped design on the sleeve. The front of the kit is kept rather plain while black on the shoulders finishes it off. With Dortmund returning to the Champions League after an up and down season, we can expect this kit to be rather popular in the coming months. If you want to show your support for the club this Summer, you can get it here.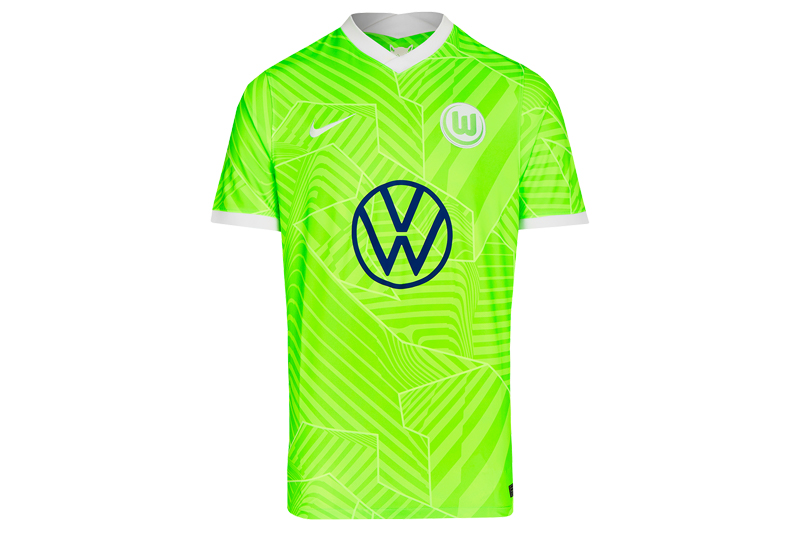 Rounding out our coverage from the Bundesliga, Wolfsburg makes quite the impression with this new Home shirt. You really don't see bright kits like you used to so it's a refreshing take for the German club. Bright green is paired with an eye-catching geometric pattern along with white trim and a blue sponsor. There's a lot going on here, but we're not complaining. Wolfsburg fans can grab it today from the club's website.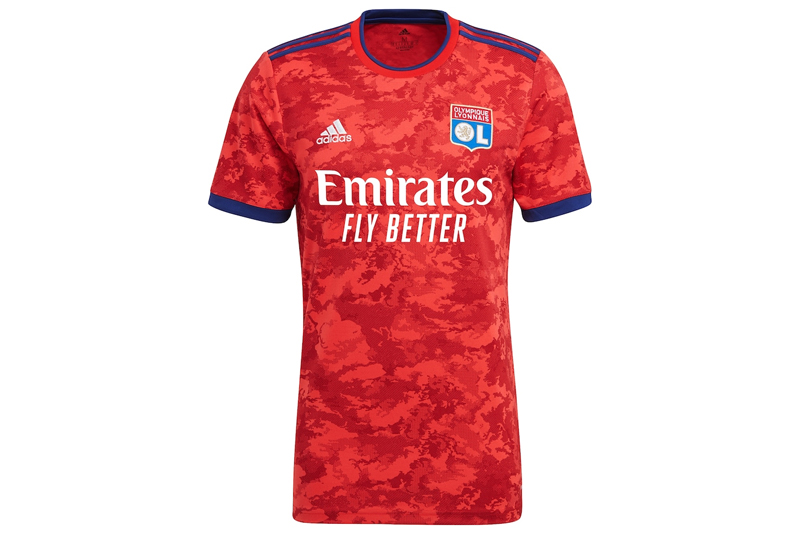 Finishing off our list is Lyon's 2021/22 Away shirt. We've seen adidas use this kind of camouflage pattern in the past and it looks pretty amazing. The red camo combines well with the blue on the sleeves and shoulders, while white on the club sponsor and logo bring it home. Outside of that, it's a solid kit that we hope to see in action in league and European play. It's available now at Kitbag.